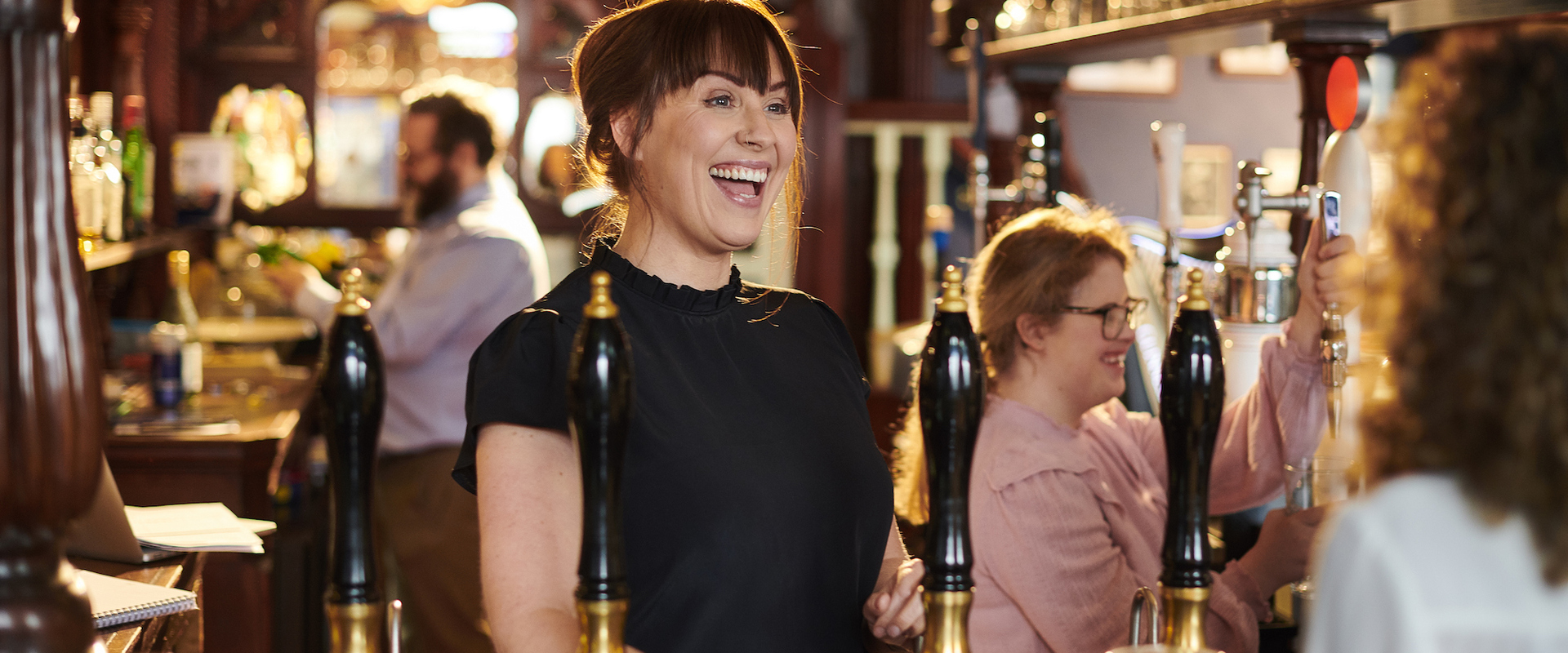 The pub trade is one of the easiest routes to becoming your own boss. Not only is running a pub a fantastic opportunity, but it also provides a lifestyle that very few other businesses can offer!
Gone are the days that taking over your own pub would cost you your life savings or require a hefty loan, contemporary agreements are now available that offer a flexible and achievable down payment that will give you the security and confidence to invest in your time and not in your interest rates. 
It is more achievable than you think
Did you know, there are even agreements in place where you can remove the headache of towering overheads, removing any fear of bills and rental payments – instead, operating your business on a self-employed model which offers a % share – promising what you put in… you will get out! Click here to learn more about Self Employed Opportunities. 
Do you have Michelin Stars in your eyes?
Come on, I know that you've watched MasterChef and thought… I could do that. And you know what, you absolutely could. Did you know that the likes of Ina Garten, Guy Fieri, and even Gordon Ramsay didn't go to culinary school… in fact, they hone their skills in commercial kitchens, in hotels, pubs, and restaurants! Showing that the proof is always in the pudding. Pubs are a great place to showcase your skills, create a brand, get noticed and maybe even acquire a Michelin Star or two along the way!  
Bored of the 9-5? … Not in the pub trade. 
There are very few other careers that offer the lifestyle that operating a pub business does. Yes, there are long hours, yes, you will be working weekends and yes, it's never going to be a 9-5. But – what you do have is a working environment where the sole required outcome is to entertain, provide memorable experiences, and spread joy! And you as the commander in chief – control your hours, your offer, and your destiny! 
You need to be a sociable kind of person – but if you are – there really is no better role for you. 
Build your Brand, Indulge your Passions 
Passion for Jazz? Let us make it a Tuesday feature! Sports Mad? Let us make sure we have screens that match your enthusiasm. Fancy yourself a bit of a knowledge buff – then dust off your inner quizmaster. A pub is a platform to inject your unique brand into – and you will always have a host of punters to join the fun. Love a bit of Salsa and Tapas – well, Saturday Spanish night sounds like it could be for you. You are front and centre of your brand when you become a landlord – and if you have done your research and due diligence (you must know your audience) you can pretty much become the kingmaker for your interests and make a profit in the process! Name me another industry where you can do that… I'll wait. 
So where do I sign up?  Let's find you a pub right now!