Award for Personal Licence Holders (APLH) and Scottish Certificate for Personal Licence Holders (SCPLH)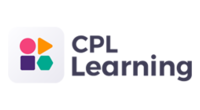 Our offer
CPL offer a full training and licensing package with everything you need to gain your fully accredited Personal Licence in England, Wales and Scotland, and all from the comfort of your own home.
We provide a full support service at every stage of the journey, with a dedicated team on hand to help guide you through the process if you need it. From our comprehensive digital e-learning course, to our online examination process and then our professional application process, we're here for you every step of the way.
And we even have an exclusive offer for FindMyPub.com users with discounts available on both our APLH and SCPLH personal licence courses and our personal licence application service.
APLH and SCPLH Offer – Full online training course and online accredited exam
Usual Price £125 + VAT FindMyPub.com Price £110 + VAT
Application Service Offer – We'll handle all the legal stuff, including your criminal record check and application submission with your local council
Usual Price £137 + VAT FindMyPub.com Price £125 + VAT
Redeem this exclusive offer using code FMPPLH when purchasing your course.
Let us take you through everything you need to know about gaining your APLH and SCPLH online below.
Who should take this course?
All businesses and organisations selling or supplying alcohol must have a Designated Premises Supervisor (DPS) who must hold a personal licence. The DPS is the person who has day-to-day responsibility for the running of the business and has a responsibility to understand the social issues and potential problems associated with the sale of alcohol.
As well as your DPS, this course is suitable for managers, supervisors and anyone looking to move into a role that requires a personal licence.
The course will provide learners with a clear understanding of the framework of the law and regulation that underpins the responsibilities of the personal licence holder.
What else do I need to know?
When you purchase your course, you will first complete an online course programme to complete all the required learning.
After completing the course, you will then complete your exam via a web portal. To complete the online assessment, delegates will be required to log into the digital invigilation platform using their unique credentials. The learner will then be required to comply with exam conditions using their smartphone and webcam. Setup is straightforward taking just five minutes and support is available to help you.
Once you have passed, you'll have earned your certificate! Then you will need to apply for your personal licence from your local council. We can take the hassle out of this process away with our full personal licence application process. Simply add this option to your basket when checking out.
For more information and to book your APLH or SCPLH course, click the relevant button below.
And don't forget to use code FMPPLH to apply your FindMyPub.com discount.
Pre-Entry Awareness Training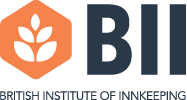 Course Overview
The PEAT (Pre-Entry Awareness Training) e-learning course has been designed for prospective tenants/lessees who are considering signing a pub tenancy or lease agreement. It will allow individuals to identify the main issues which need to be considered and investigated before signing a pub tenancy or lease agreement.
If you are considering entering into a pub lease or tenancy agreement, taking PEAT will give you the knowledge you need to evaluate the agreement you are considering.
Completing this course will help you to prepare for your interview and subsequent meetings with your chosen pub company. It will help you identify both the questions you need to ask and the professional advice you need to seek to enable you to make informed commercial decisions. It will also cover the information a pub company needs to give you.
Modules include:
The Pub Industry
Types of Agreements
The Tie
The Premises & Repairs/Maintenance
Rent
Business Planning
Pub Company Support
What Next?
Disclaimer : Once a course has been booked FindMyPub.com will not be responsible for the refund of any courses.