Personal Licence

In order to be able to sell alcohol from a licensed premises in England and Wales, you or a member of your staff, must hold a personal licence.
The personal licence holder authorises the sales of alcohol from the premises.
The designated premises manager must possess a personal licence.
In many premises, other members of staff also hold a personal licence so that can also authorise sales and as a matter of best practice.
In order to apply for your personal licence in England and Wales you must first gain the appropriate qualification. Once you have achieved this qualification you will then need to complete and submit the licence application.
Award for Personal Licence Holders (APLH) Level 2

Awarded by the BIIAB
CPL Training schedule over 1,000 Award for Personal Licence Holders training courses each year in 75 locations across England and Wales. This qualification is awarded by the British Institute of Innkeeping Award Body (BIIAB).
Course Content
The one day APLH training course will provide each learner with a clear understanding of the framework of law and regulation that underpins the responsibilities of the Personal Licence holder. This will include:
Licensing Authorities and the Licensing Objectives
Personal and Premises licences
Operating schedules
Permitted temporary activities
Unauthorised licensable activities
Police powers and rights of entry
Legal and social responsibilities of the personal licence holder
Illegal drugs, the effects of alcohol and disorderly conduct
Protection of children
Assessment
The APLH qualification is gained by passing a 40 question, multiple-choice examination.
Passmark
28/40
Pre-Entry Awareness Training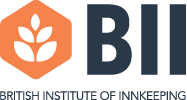 Course Overview
The PEAT (Pre-Entry Awareness Training) e-learning course has been designed for prospective tenants/lessees who are considering signing a pub tenancy or lease agreement in England & Wales. It will allow individuals to identify the main issues which need to be considered and investigated before signing a pub tenancy or lease agreement.
If you are considering entering into a pub lease or tenancy agreement in England and Wales, taking PEAT will give you the knowledge you need to evaluate the agreement you are considering.
Completing this course will help you to prepare for your interview and subsequent meetings with your chosen pub company. It will help you identify both the questions you need to ask and the professional advice you need to seek to enable you to make informed commercial decisions. It will also cover the information a pub company needs to give you.
Modules include:
The Pub Industry
Types of Agreements
The Tie
The Premises & Repairs/Maintenance
Rent
Business Planning
Pub Company Support
What Next?
Disclaimer : Once a course has been booked FindMyPub.com will not be responsible for the refund of any courses.