WHY ADVERTISE YOUR VACANCY WITH FINDMYPUB.COM?
FindMyPub.com has established itself as the premium lead provider for the lease and tenanted sector, constantly innovating our recruitment tools to ensure a high level of return on investment for our clients.
BESEEN
4.2 Million page views last year
40,000 Unique users per month
273,000 Pub searches per month
CONNECT
1800 Pub Vacancies advertised
25,000 active database candidates
1000 + pub applications sent to clients per month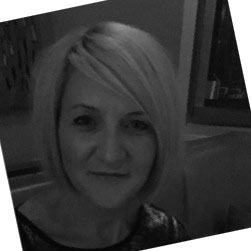 MEET HELEN
Helen is our private landlord expert; she has extensive industry knowledge and will be your primary point of contact when you advertise with us. Having spent over 5 years in our team Helen will provide you with all the guidance and support you need to get your vacancy listed and beyond.
Contact Helen on 01902 376073 or email recruitment@findmypub.com and she will come back to you directly with further information
Our current Private Landlord listings
Selling your pub or lease assignment?
Are you a private landlord looking to sell your pub or a tenant operating a private landlord pub looking to sell your lease?
Contact Helen on 01902 376073 or email recruitment@findmypub.com.
---
Our Private landlord service includes:
FindMyPub.com listing and screening services.
Uploading of vacancies onto the FMP website and maintenance of listing.
Screened leads are sent directly into your personal client portal.
Vacancy stats and monthly reports delivered to your client portal.
Candidate Match email completed on each pub listed.
1x Premium Listing for each site listed (Your site pinned to the top of that search area for one week).
Fee structure
£200 plus VAT upfront listing fee.
£1800 plus VAT placement fee for any lead that signs a substantive agreement.
NB: Fees are invoiced at the point the agreement is signed.
Additional services POA;
Recruitment interviews
Commercial EPC
Preparation of Heads of terms
Business Plan Review
Site Viewings
OUR PRIVATE LANDLORD SIMPLE 10-STEP PROCESS
So, you've decided to let us help you find a tenant!
Here are the next steps.
Complete our marketing details form, client contact form and send us as many high-resolution images as you can.
We will then send you a schedule of works agreement, please sign this and return it via email.
Make your £200 plus VAT upfront listing fee payment.
Once we receive your payment your site will be listed!
A candidate match and premium listing space will be allocated to you.
You will receive a login for your very own client portal.
When new enquiries come in you will receive a notification email to request you log In and accept these enquiries and view their contact details.
Contact your prospective tenant(s) and engage in discussions.
Once you have decided to progress an applicant let us know and we can manage further expectations.
Finally, once you and the tenant have a signed agreement, we will Invoice the placement fee and remove your pub from the website.