WHY ADVERTISE YOUR VACANCY WITH FINDMYPUB.COM?
Our fully trained, experienced recruitment consultants offer an outstanding lead generation service to find the right operator for your pub. Industry knowledge, consistent contact with new applicants and our extended reach into the market ensures that no stone is left unturned.
We spend our time talking to applicants, filtering them and ensuring candidates sent to you match your requirements. You then get to choose which potential operator is the right one for you.
Access to 42,000+ website visitors every month
A live, online property advertisement, marketed across social media channels
Access to a full marketing suite to promote your site
Use of our industry-leading screening process, ensuring only the highest quality and most suitable applicants come to you
Throughout the process, we will keep you informed of developments, be on hand to answer any questions and offer guidance where required
MEET FAYE
Faye has worked in the pub recruitment industry for five years, working closely with many of the big pub companies. On running the Private Landlord desk at FindMyPub.com Faye said;
"I am delighted to be building relationships and working closely with private pub owners. Owning your own pub is personal, and I understand that finding the right publican to run your business is the most important decision you will make. Each pub is different, each owner is different and each operator is different too. Finding the right owner/landlord partnership that will work long term is my goal."
Our current Private Landlord listings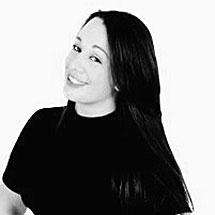 Talk to Faye our Private Landlord specialist on 01902 376073 to discuss all the services we offer
PLACEMENT PACKAGE
Advertise your site on FindMyPub.com
All leads fully screened by the FindMyPub.com team and sent direct to you
Premium Listing on our website for 1 week
Professional marketing details written (these then become property of the landlord)
Personalised email
Upfront marketing and listing cost £200 payable upon instruction
Final placement fee of £1,800 when your new operator takes on the site
OPTIONAL EXTRAS
To Let Board

Commercial To Let Boards full colour -
£150 England/Wales £165 Scotland

Regional Eshots

Advertise your pub to a targeted regional audience on our specifically designed Eshots - £600

Personal Email

Send out a personalised email to a select audience filtered to your specifications - £350

Target Activity Calling Day

A day dedicated to calling our leads that meet your specifications to generate leads on average 80 calls per day made - £350
Selling your pub or lease assignment?
Are you a private landlord looking to sell your pub or a tenant operating a private landlord pub looking to sell your lease ?
Visit SellMyPub.com and find out how we can help you.
More details