As with the rest of the UK, Scotland has seen some big changes in the pub and brewing industry in recent years. The impact of minimum unit prices, the changes in the renewal of licenses as well as consumer habits becoming increasingly health conscious cannot be ignored. However, the industry remains robust contributing £1.6 billion to the Scottish economy and generating £972 million in tax revenues, with an annual investment of £69 million. (source: Scottish Beer and Pub Association)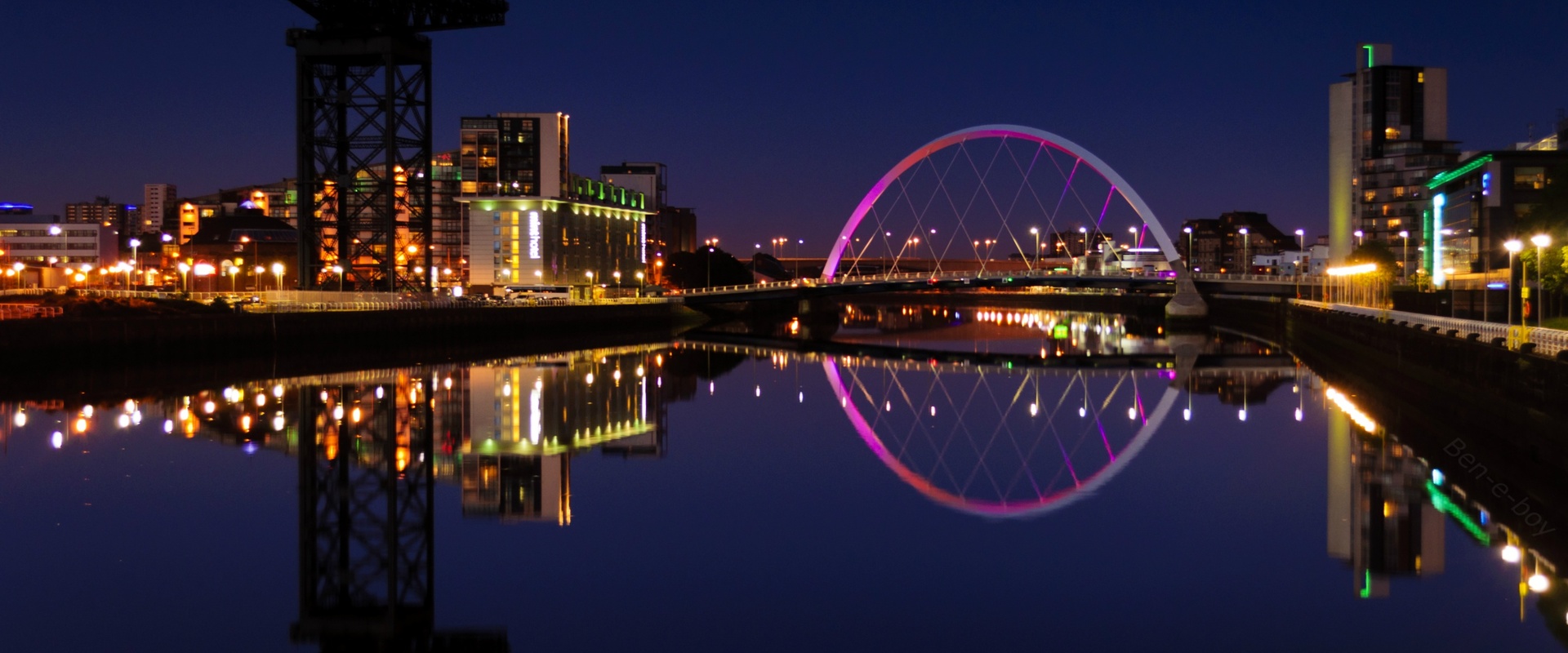 Located in west Scotland, Glasgow is far more than just Scotland's biggest city. This historic, diverse and cosmopolitan city is home to the longest bar in Europe, has played host to the Commonwealth Games, was voted 'friendliest city in the world' and is regularly named as the winner of 'Britain's best curry'.
The city is home to an evolving food and drink scene. Finnieston is considered the city's 'foodie quarter' offering an eclectic mix of cool, quality and affordable venues. With some of the best local produce on their doorstep's, chefs are spoilt for choice when creating their menus. It is also said to be the vegan capital of Britain!
"Finnieston has transformed itself into a culinary hub. Some of the city's most exciting bars and restaurants are located here on "the strip" on Argyle Street, solidifying Glasgow's reputation as a place for fantastic food, drink and entertainment alongside a thriving hub of creative businesses." (peoplemakeglasgow.com)
When it comes to pubs and bars, it's far from being just about whisky. Glasgow is firmly part of the craft beer and gin revolution with independent breweries and dedicated gin bars popping up across the city. The city is home to a great variety of fantastic pubs. From whiskey pubs to gastropubs, real ale pubs to Irish pubs, the city has an abundance of superb sites, each with their own unique feel and unique features.
Glasgow is a compact city that is easy to navigate particularly with its underground system, locally known as the Clockwork Orange. Links in and out of the city are also great and, at just 7 miles from the city, Glasgow Airport provides low-cost flights to the rest of the UK and internationally.
Living in the city offers as much choice as there is in the pubs within it. From the bold, creative and historic east neighbourhoods to the south with its traditional 19th Century tenements and warm community spirit, Glasgow has many unique and distinct neighbourhoods. The New York Times named it as one of the top 52 places to visit in 2018!
But don't just take our word for it, Michael Thomas, operations director of Iona Pub Partnership, shared his take on the city with us,
"Glasgow is an amazing place to run a pub. It is Scotland's busiest and most vibrant city. There is something big happening every night of the week to help attract business into your pub. Whether that be football, the annual Comedy Festival, or one of the many concerts at Europe's busiest venue, The Hydro. If there is one thing Glaswegians do well, it's party!"
There's a reason that Glasgow's slogan is 'People Make Glasgow' as well as having friendly residents, the city holds a wealth of opportunities; this vibrant cultured and arty city has an abundance of delights that will make you smile, laugh and never want to leave. And the pubs are no different. So why not take a look at some of the pubs we have available in Glasgow and start your journey to finding the perfect pub for you.