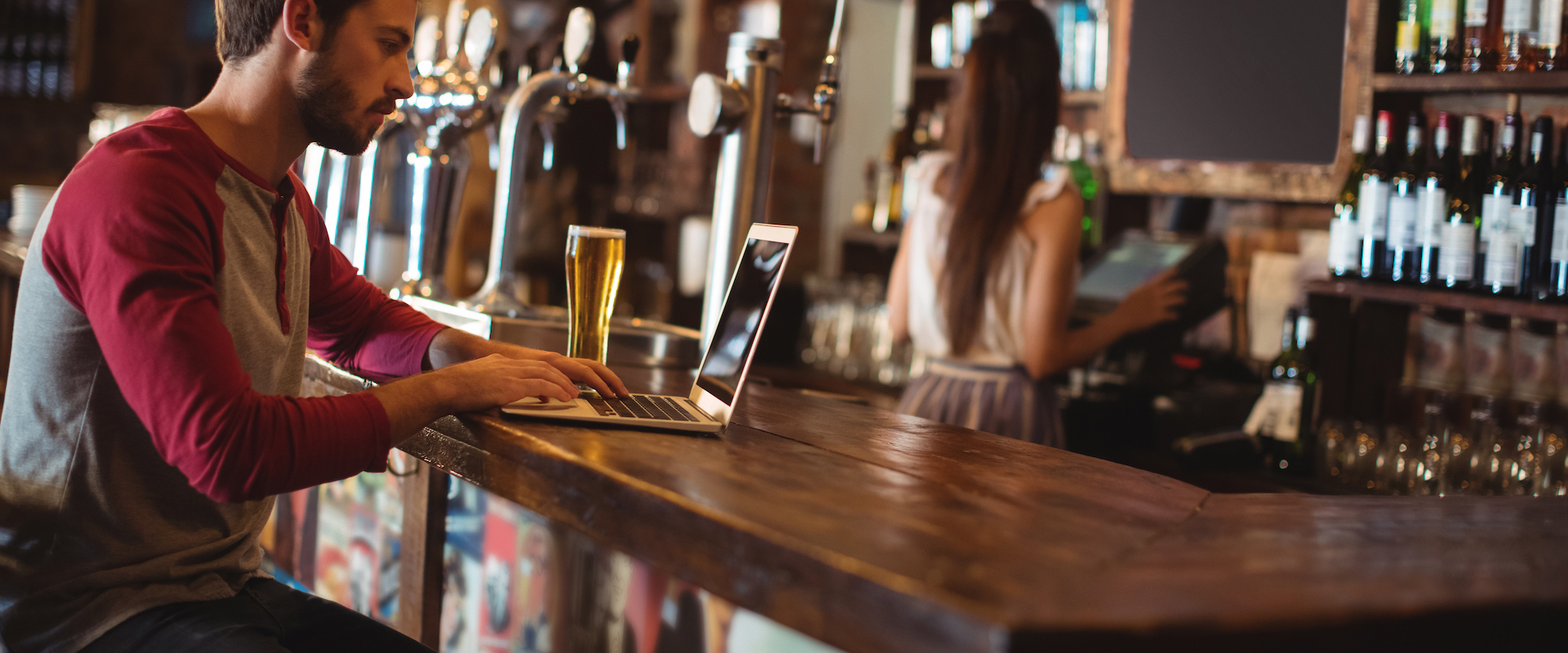 In the aftermath of Covid-19, like many other workforces around the country, we opted for a more remote way of working. Working from home is a move that has been widely debated in recent months. Still, one that we (as a business) feel offers more flexibility for our employees, a better work/life balance, and also removed a questionable overhead from our bottom line.
It is widely said that a successful business idea is built upon identifying a problem or gap in the market and providing a service or solution to combat that. However, despite the apparent pros, we have also found some cons to our new world of remote working. Lack of collaborative space, isolated employees, and a smidge of cabin fever are some of the less appealing aspects of working from home.
Of course, we would be remiss not to add in the personal costs that have hiked up in recent months and are set to become even more substantial as we move into winter: heating, electricity, gas, and broadband – to name a few. The cost of living has increased, adding pressure to the working-from-home setup.
As a company that serves the hospitality sector – we also are acutely aware of the challenges facing our pubs this winter (and beyond). The industry news paints a bleak picture, warning of pub closures, early shutting of doors, unmanageable costs, and a dwindling customer base due to living costs restricting incomes significantly.
FindMyPub.com is a business built on matching pubs with people, solving problems for pub companies looking to fill empty pubs, and providing solutions for candidates wanting to find a perfect pub. Inspired by an article we read in the press (read here) on WFP initiatives being introduced, we decided to consider if pubs could also be the solution to some of our working-from-home woes... And in turn, help provide a solution by assisting our publicans with trade, and keeping those doors open?
We decided to put our money where our mouth was and give it a whirl. Work From The Pub Week was an initiative that we considered worth a shot, and we spent the second week in November collectively and independently working from pubs. We were assisted by our Pub Company partners, Marston's, Star Pubs and Bars, Punch Pubs, and Admiral Taverns, who all nominated pubs within our localities to use in this test bed.
Here are Five beneficial observations we discovered during our Work from the Pub Week:
Connection: Like or loathe it, working from home is a lonely experience. While Teams and Zoom offer a source of connection with others, this can still be somewhat detached. Walking into a pub during our WFP week, we were always greeted warmly. Locking eyes with someone face to face and a simple cursory greeting can sometimes be a great antidote to the isolation we have become accustomed to working in our home bubbles each day. It was a great mood booster to be welcomed into an environment. Connecting not only with our colleagues but also with a hospitable host, staff, and other people in the pub awoke a level of connection in our team that had been a little lacking.
Warmth: as winter approaches, we have all been hesitant to turn on the heating, certainly for prolonged periods of the day. Despite this November being unseasonably warm, we chose a pretty dreary week (weather-wise) to work from the pub. Each of the pubs we visited was well-heated and provided a comfortable backdrop to work from. Alongside this, some of them even had open fires burning, which was a welcome sight. With costs rising at home, it would be remiss to not acknowledge that many pubs have already seen their bills double over recent months – driving our bills down and helping to support our pubs in paying their bills has to be a win-win and a big tick on the reasons to WFP list!
Let's talk about FOOD: Okay, so it was very clear from our feedback, (and you will see in our video diary) that our team was well-fed and hydrated during their Work from the Pub week visits! All the pubs we visited offered a wide selection of lunchtime bites; some even had an extended menu available all day. And of course, most notably (as the sun was well before the yardarm), most offered a selection of hot and soft drinks to sustain us through our working day. While the pubs we visited didn't have a 'WFP' specific offer, they did offer good value, but many pubs are not cottoning onto this WFP market and offer packages that include unlimited hot drinks and a meal for under £15 (probably cheaper than boiling the kettle 10 times a day at the min)
Wi-Fi, Power, and Space: Despite not being their target audience, pubs are well set up for workers. As we were visiting during daylight hours, the spaces we encountered were less packed and roomier than usual. We were provided areas with power sources, and Wi-Fi, for the most part, was free, fast, and easily accessible. Perhaps if you are making calls, it would be prudent to find a quieter little nook to offer some insulation – but by design, pubs are pretty good at providing these spaces. Big tables offer ample working space, and each pub we visited had on-site secure and decent-sized car parks.
Collaboration: Most importantly, working from the pub allowed us to collaborate with our colleagues in a comfortable, warm environment that was conducive to our motivation. Lots of pubs offer large tables by nature as they are set up to cater to big groups. However, we also found that many provided private and/or function rooms that could have been utilised (and at a much cheaper rate than many commercial offerings). The length and breadth of the pubs in this country also offer some great geographical benefits – regardless of where we are or where we are travelling, there is often a pub that can serve as the halfway point or suitable meeting place for us to use.
In summary, our WFP experience was both eye-opening and beneficial. It was also, most importantly, great for us to reach out and support our operators when they needed it most. We want to promote the WFP model and its accessibility to a broader audience with the hope that it will inspire you and your teams to do the same. Pubs are the hubs of our communities, but they offer so much more than just a place for a booze-up and an evening meal. WFP could be a win-win for home workers and publicans, offering an alternative to WFH while helping keep these beloved institutions going. We will do more WFP weeks and ensure that pubs are our key places for meetings moving forwards – and we hope this will inspire others to do the same.