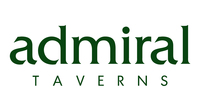 Admiral Taverns
Champions of Community Pubs
Admiral Taverns is the UK's leading community pub group, headquartered in Chester; Admiral runs over 1,600 predominately wet-led community pubs. Admiral's unique operational approach has earnt recognition with the Group awarded Best Leased and Tenanted Pub Company in 2019, 2016 and 2013 and ranked highly commended as Best Community Pub Operator in 2017. The Group has also been consistently highly rated by licensees in the industry's annual KAM media survey, exceeding the scores of all its national peers.
If it's important to our customers and community, it's important to us too. We're proud of the proactive approach our licensees take when it comes to supporting local people, whether this is helping individuals through tough times or showing the whole community that their pub cares.
At the centre of every great Admiral community pub is a dedicated licensee.
We're committed to building strong partnerships with you and empowering you to make a success of your own business.
Our licensees come from all walks of life. Some have run pubs before, some are completely new to our industry. Wherever you are in your journey, we'll focus on finding the right pub for your vision and tailor our approach, support, and the training we offer to meet your needs.
Partnering with us means you'll have a highly experienced team behind you. You can draw on a wealth of knowledge when you need it, and support to maximise your pub's potential. We are all working towards the same goal – creating the best community pubs and a business to be proud of.
Finding the suitable agreement for you is as important as the pub. We offer a straightforward range of agreements, where the key features of each are explained below.
FIXED-TERM TENANCY: OUR STANDARD AGREEMENT
We believe in the L&T model as it is a low start-up cost whilst giving you the freedom to set your pub's offer, and you are never on your own, with the support and backing of a company that acts as your sounding board to success. You can manage your risk by having the option to break the agreement at any time with six months' notice.* It is contracted out of the Landlord & Tenant Act 1954, meaning that it will come to an end after five years.
KEY FEATURES:
Five-year fixed term.
Rent is fixed for the term.
One supplier for all beer, cider, wines, spirits and soft drinks.
Fully Tied with flexibility provided through Tie Release Fees.
Pricing and discounts agreed with rent.
Reduced repair and maintenance obligations.
We can terminate the agreement on six months' notice if there are significant rent arrears or tie breaches.
You can terminate the agreement on six months' notice.
PROPER PUBS SERVICE AGREEMENT
Proper Pubs Service Agreement is a simple yet rewarding model. By running a Proper Pub, our Operators receive unparalleled support and sound advice, with the freedom of being self-employed. Operators receive an industry-leading percentage of the weekly net turnover to pay the team and themselves, whilst Proper Pubs take care of the pains of the rest. It's not only a Proper Pub, but a place to call home, giving Operators and their families a safe place to live.