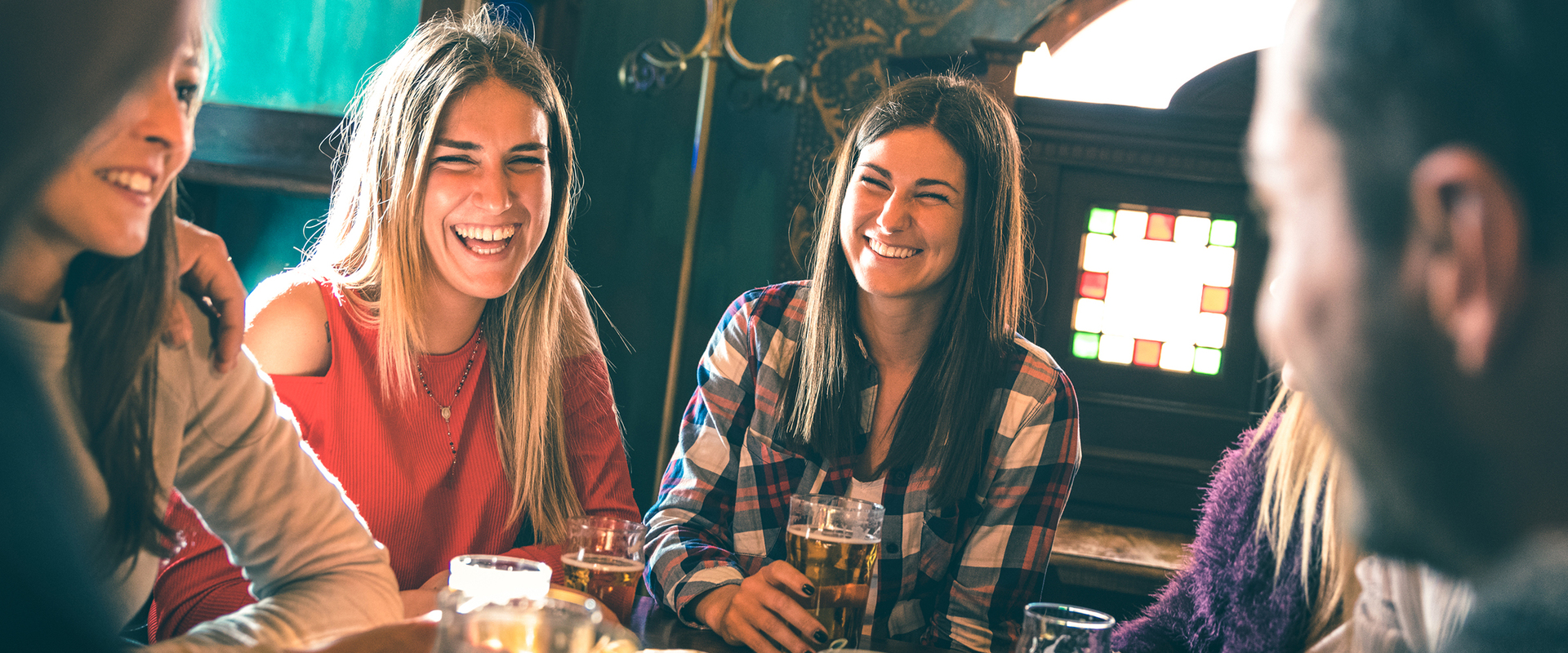 With news from Europe today on some of the small steps to ease restrictions around bars and restaurants it certainly draws us to the conclusion that we may follow their lead in the coming weeks. A welcome shoot of hope amongst the sea of uncertainty we have all been navigating. Whilst we all know our COVID-19 woes are far from over, we can at least observe our European neighbours and start to understand what lies ahead, taking this time to plan how and if we can reopen some of our nation's pubs whilst ensuring we are maintaining the safety of our customers and employees.
Amongst this platter of unknowns, we can draw some almost certain conclusions. Social distancing will need to be maintained in some format for the foreseeable, large group gatherings will almost definitely not be permitted, shared facilities will need to be subject to intensive cleaning and consistent hygiene standards must be met.
So, could pubs reopen and still abide by the rules of infection prevention? Can we adapt our buildings to accommodate the required space between people? Can we develop a system that allows us to trade whilst protecting ourselves from a second wave?
Reduced capacity seems to be the phrase on most pundits' lips when reporting on what may be required of our pubs to move forward. Reduced seating, limits on table numbers, limits on booking sizes and a cap on the number of people on site.
Our outside spaces could be a viable option for accommodating such measures, summer will provide the perfect backdrop for this but with the British weather being as unreliable as it is, we will need to invest in these spaces. Making our outside space all weather-ready and even in some cases utilizing our car parking areas to further extend these areas would be a good shout. Investing in more heaters, rain covers, canopies will extend our ability to make use of these further.
Phone Apps may play a big part, no contact ordering could be a way forward – a Starbucks style order and collect from the bar may also be an option. People will need to make use of online booking systems, now is a good time to ensure your website is set up to take bookings as it may well be that our restaurants and even bars will need to be carefully planned for people visiting.
Shared condiments will be a thing of the past, time to bring back sachets and disposable seasonings? Some out of the box thinking on this will need to be implemented. Our high-end restaurants may baulk at the thought of a paper pepper sachet, but this may be the best option. A similar approach could also be needed in shared bathrooms; individual soaps perhaps and more hand sanitizers will almost surely need to be installed.
Extra cleaning will also be needed, maybe even a shut down for part of the day to complete a further deep clean – this may seem excessive, but it may also be implemented so should be considered.
And then, of course, we must consider payment methods, it seems that cash payments may also become a thing of the past. Is your business set up with multiple card readers? Have they been updated to accept the new contactless limits?
There is also the other side to this debate, is this even something as an industry we want to consider? Would the very nature of social distancing go against everything our pubs and restaurants stand for? There is an argument amongst some that it would be better to remain closed with an extended package of support including a further period of furlough than to open pubs in this nature. The bedrock of our industry is built on social interaction. Without it, or in a significantly reduced capacity would people still have a desire to even go to the pub? Would people find that the risk is too much, would the idea of a highly restricted meal and a pint be enough for people to risk the exposure – or would they rather just stay at home and guarantee their safety. Is it too soon?
It could be said that this new COVID-19 style of operating could be more damaging to the trade than remaining closed. Should we wait for the levels of infection and risk to drop even further, hold our position throughout the summer and reopen with lesser restrictions in the autumn?
Can our businesses even afford to operate on half capacity? Can they afford to employ staff, meet their overheads? It may even be that they need to reduce staff, less waiting staff, fewer people required to ensure employee distancing and safety.
Each side of this debate is strong, inevitably the government and trade lobbyists will all be communicating these points debating them and sharing many risks vs opportunity formulas across the table to try and find the best solution. We just hope one is communicated soon.
As a sector, it is really important for us to know how you as publicans, candidates, business owners and customers feel about the decisions needed to reopen pubs & bars following their closure in March. Do you think pubs should reopen with the strict social distancing measures in place or do you think it would be better to wait longer and see pubs open when we can open them with less or no restrictions in place? We would appreciate you completing our very quick survey so that we can feed this information back to our clients and those in close contact with the Government.​