Deck the Halls, Christmas is coming…
Whether you love or hate Christmas it's one of the best times of the year for your pub. Find out how to make the most of it in our latest blog.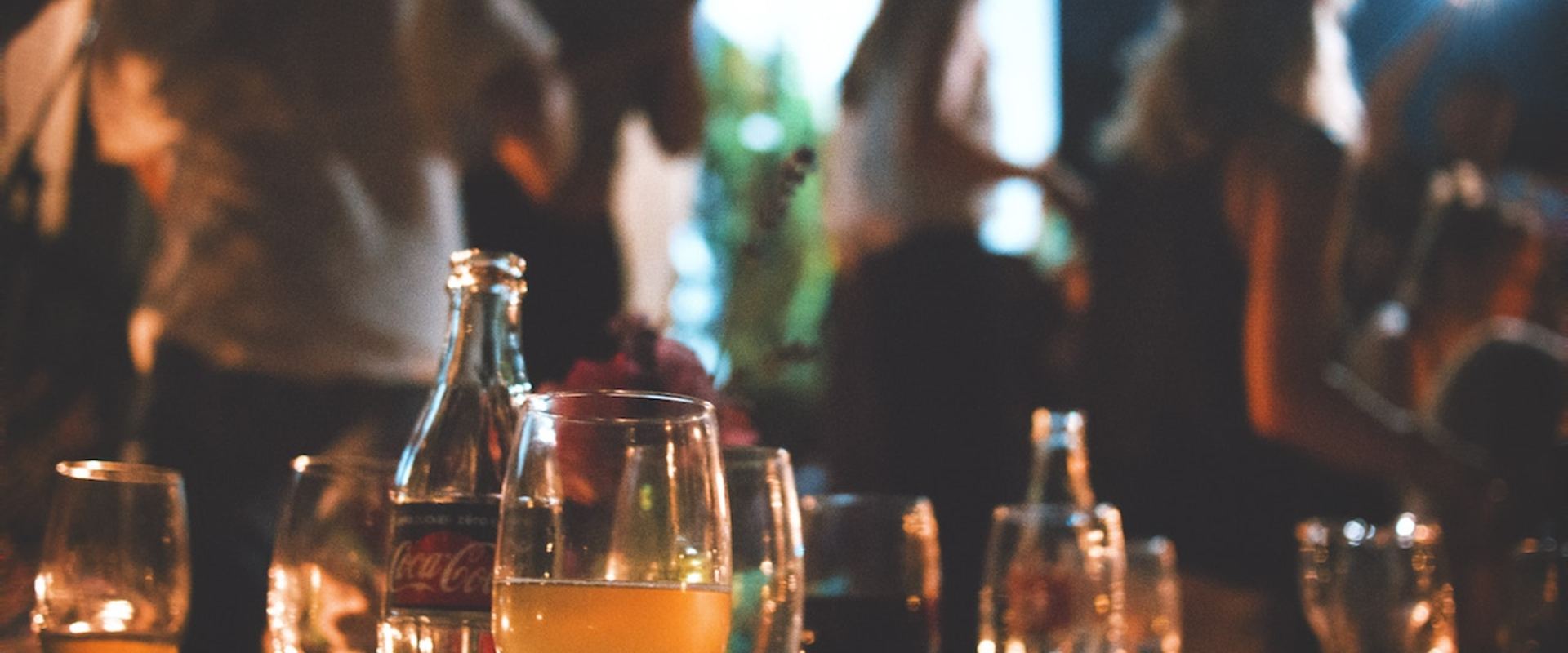 It's Christmas and everyone's excited, it's time to get your pub looking festive. You've had several arguments with your regulars and staff about when Christmas officially begins; it's December 1st by the way. The Christmas CD's been dusted off and you're unravelling your fairy lights. If you're lucky enough, you've got a regular who knows where to get you a half-price Christmas tree and you're all set. However, as we all know it takes a bit more than a Christmas tree to get that festive atmosphere going.

What's my USP?
Christmas is a time for coming together, be that family, friends or work colleagues. What better way to get feet through the door than planning events that match your venue and your locals.
Destination diner with a separate dining area? Christmas dinner gatherings.
Community pub with a roaring fire? An afternoon with Santa sat around the fire.
Wet led, high street venue? Office parties galore.
It's key to know what you can offer the Christmas market, advertise it across all platforms throughout the month and hopefully watch your trade increase.
Christmas Menu's
This goes for your festive menu, you've got your pre-order Christmas menu, your three-course set menu and your standard menu running alongside each other. It gets complicated, you've got people ordering different meals, from different menus and obviously all wanting to split the bill. Which inevitably leads to a queue at the bar because your EPOS has picked that point to freeze.
Why not make things simpler for yourself?
Whilst you need to advertise your pre-order menu, don't leave it lying around the pub because you're just going to have Carol asking if you'll make an exception on a Monday afternoon.
A smaller standard menu with the pub favourites, running alongside a set menu is the best way to cater for all whilst relieving pressure on the kitchen team.
Lastly, ensure your front of house team are prepped on the differing menu's, what's available and when and make sure they know what to do with the pre-order menu's. It's no good letting Scott take their piece of paper, file it away and not tell anyone.
Festive Drinks
Christmas comes with its own Christmas speciality drinks, Sloe Gin, Old Ale and 'Deck the Hall' cocktails, there is a drink for everybody. With the temperature dropping, your customers are looking for a warm beverage, but that doesn't have to mean hot chocolate and spiced lattes. Your local brewery will have their Christmas beer being brewed as we speak, with colourful pump clips at the ready. It's the perfect time of year to take a punt on some new products. Even if they don't follow your usual concept, they have novelty value and novelty sells at Christmas. Time to get chatting with your suppliers to see what offers they have for the festive season.
Christmas Spirit
Christmas is the music, the people and the food – however for your staff who have been listening to Michael Bublé on repeat since November the 15th they may not be feeling it. It's key to offer your customers a good experience but you must rely on your staff to give them that. To a degree, you need to put them first, relieve pressure wherever possible, as the manager be present. Christmas is organised chaos and if you're a 16-year-old waitress witnessing the hospitality trade for the first time at Christmas; it's scary. There's no need to shout at your staff, once you've shouted you've lost them. From that point they're not going to give the customer service that you need to keep your Christmas atmosphere jolly, if Sarah's got a face on because you lost it over a wrong drinks order then really you can only blame yourself.
Whether you love or hate Christmas it's one of the best times of year for your pub. Utilise the time well, maximise on what you can offer your locals, advertise to the max and ensure your customer service is at it's best. In the words of Noddy Holder. IT'S CHRISTMASSSSSSS… nearly.