An office full of smoke and selling dark ale in the deepest darkest depths of the Welsh Valleys, those are the fond memories I have of my early career in the pub industry. Those days are gone now, the industry has come a long way and so have I.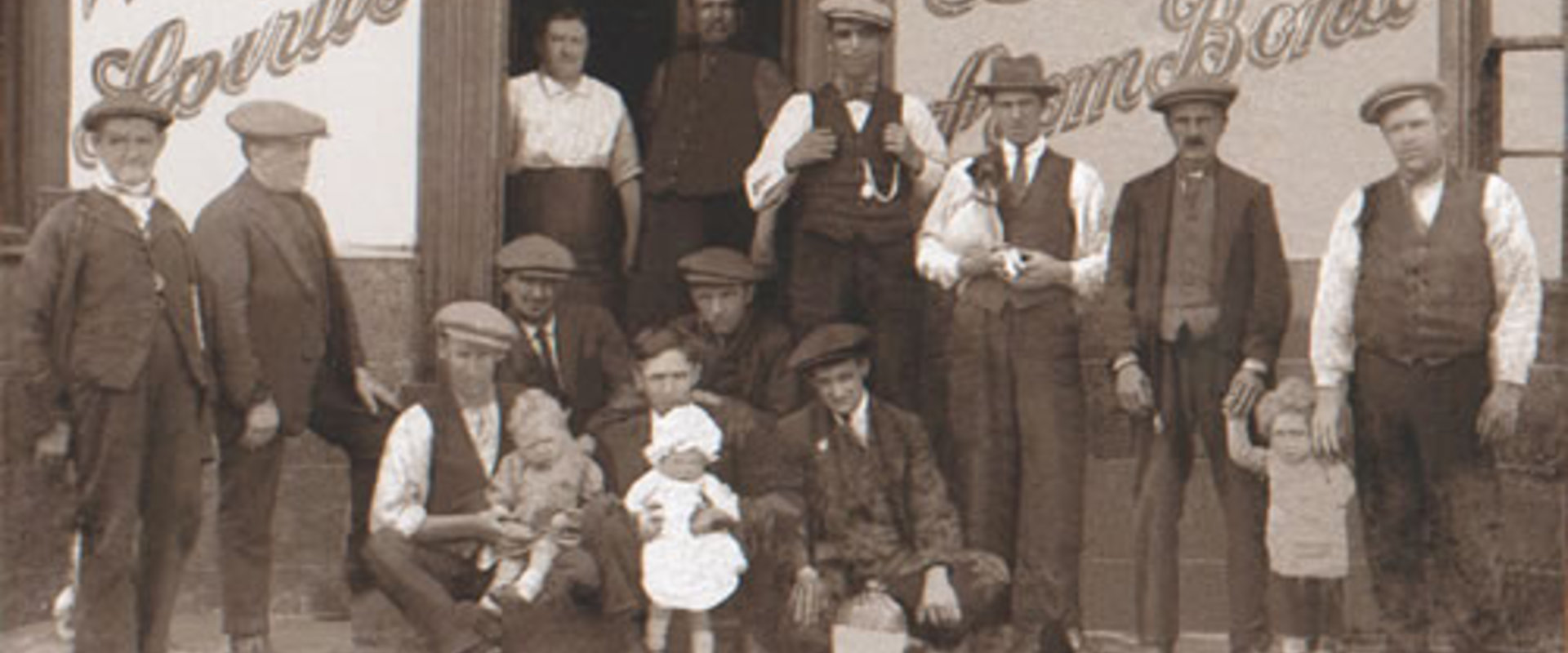 Coming from a family steeped in the pub industry for many generations (yes that's my great granddad and other relatives stood outside the Black Horse in Sodom), I guess it was almost inevitable that I would go into the pub trade. I wasn't a "good girl" at school and fell into bar work in my local pub in Wolverhampton, only to leave to set up my own clothes shop selling jeans. I guess you could say I was fighting what was in my genes by selling jeans but it was the first time I worked for myself and I liked it.
The selling, the networking, the risk, it was exciting but clothing fashion wasn't the industry that ran through my veins.
That's when I moved into the "smokey offices" of Banks. Full of the smell of ale, cigars and a mans world. As a part-time administrator I moved quickly into the field of sales, selling to cash-and-carries and the freetrade. I was one of the "youngest free trade sales manager Banks had ever had at that time" and I loved it. At this point I was living in Worcester and travelling nationally enjoying meeting the landlords and selling products. I learnt a huge amount of skills working at Banks the local brewery to me and I spent seven years learning, learning, learning.
But again, I still thought I should try something different. At an interview with a local newspaper a lady only confirmed what I guess everyone knew but me…
"I would gladly offer you the job – but your heart is obviously in the pubtrade"
With that I started working for Avebury Taverns in my first pub company recruitment role. Working closely with BDMs I stayed there for 3 years. It was a great role in a great industry, being part of the solution in "Finding the RIGHT person for the RIGHT pub". However, when I moved into a BDM role I quickly realised this wasn't the path for me. It's a tough role at the best of times and I was juggling it with starting a family.
Be the change you want to see..
With all my experience, contacts, knowledge and ambition I knew the industry I loved had a massive vacuum filled with disappointment, disillusion and resentment. I wanted be the change, to simplify the recruitment of landlords and tenants for both the individual and the pub companies. My previous tenants were already calling asking me to find them a pub because they did not know how or where to start in their search. A simple walk to the post office on a rainy day pushing the pram to see what press / adverts were out there only confirmed that there was nothing for prospective landlords to find all the possible vacancies in one place. That was literally the catalyst to setting up FindMyPub.com.
On the 17th March 2009 FindMyPub was born.
Set up with a business partner and the close help of family and friends we quickly created website - mark 1 and the logo. Armed with this and a business plan we met with Marstons and sold them our idea. They gave us the go ahead and we raised our first invoice.
Very quickly we realised the potential of this opportunity and met with Enterprise and quickly launched Website mark 2.
Pub company interest grew quickly and I was travelling nationally but based out of my kitchen at home and just to add to the stress I arranged my marriage in the same year!
In early 2010 the team needed to expand. I was juggling pregnancy / calls and then a newborn baby and fondly remember getting excited about 100 visitors to our website in a day (we now get over 1500!)
Onwards and upwards –
With a change in business partners we moved out of the kitchen and into offices and continued to progress and change the business. Trading through a tough climate we developed new brands, restructured and built new relationships.
In 2014 I was able to take the decision to obtain all of the business and stream line the team. 2015 is going to be an exciting time for FindMyPub we look for stabilisation, and as the sole business owner I look forward to delivering strong growth and results from a strong team. More than ever focusing on Finding the Right Pub for the Right Person.