MyPubInsight - A reflection
I never once thought I'd end up taking a route into design and I honestly never thought I was creative enough to do it. However, throughout it all, I've learnt that a person isn't always born with a creative mind, this can easily be developed and improved if you put your mind to it.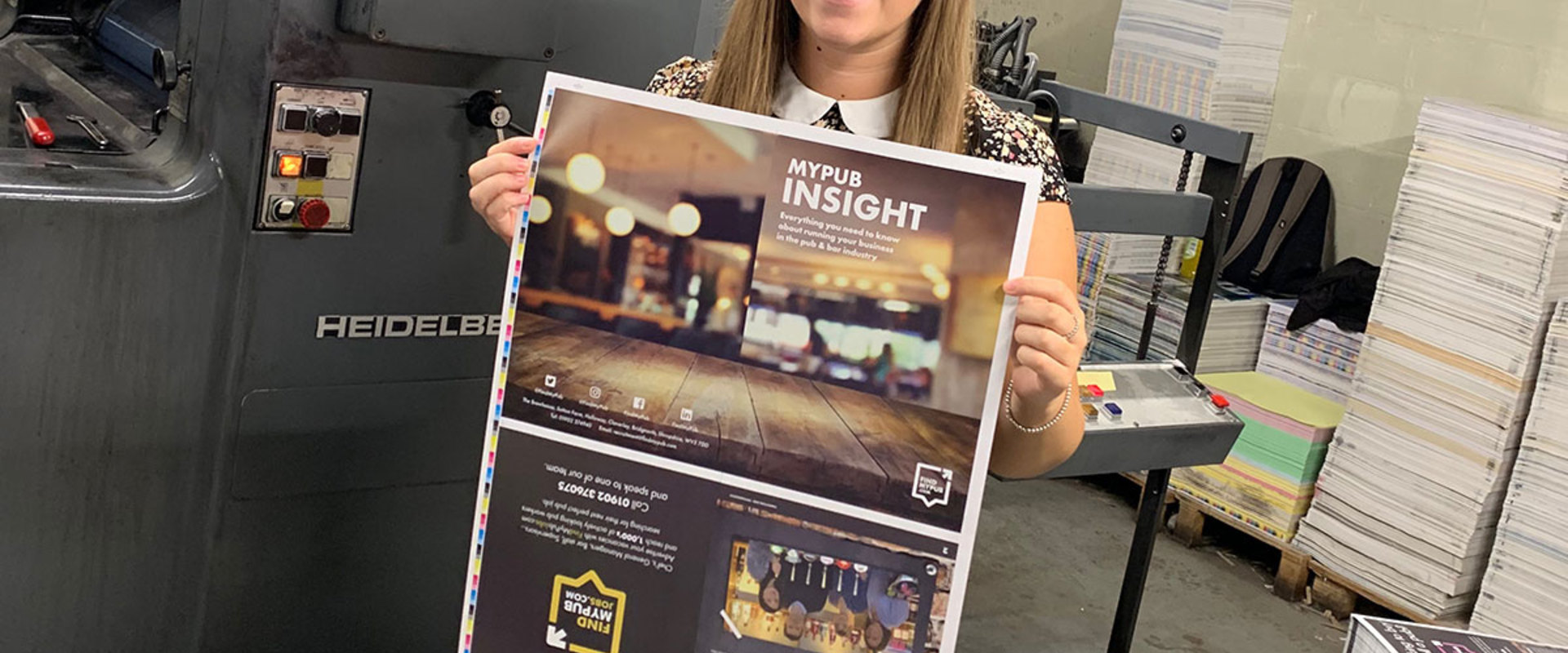 Back in April I was given the task of completely re-designing our previously known 'Valuable Information Brochure'. For those who don't know what this is, it's a brochure containing everything you need to know about running a business in the pub & bar industry.
This was the biggest project I'd been tasked with so far in my career and it was very daunting I must say, but this was a great place to start to see what I'd actually be capable of.
With a few group discussions about whether 'Valuable Information Brochure' was really the right name for its purpose it seemed that this brochure wouldn't suffer from a slight makeover. 'MyPubInsight' became the new name for my task, following a theme including all of our brands, with the idea of this brochure being an insight for prospective candidates into what might be their future business in the pub and bar industry.
To start with and for quite some time my mind was blank and there were many times throughout the process I encountered a creative professionals' worst enemy, the 'creative block'. This is not ideal at all when you have deadlines to meet and time is ticking!
It took a few attempts for me to figure out the theme I was going to go for and I changed my mind on a lot of things during the process. I found the more I looked at my work the more I started to analyse it over and over. Perhaps that's one thing I can take on board… don't spend too much time staring at it!
I eventually had all content and artwork to hand; the theme was signed off receiving the thumbs up! It was now time to put it all together. After working vigorously for a couple of days trying to get this over the line, the files were eventually sent off to the printers and I even got the opportunity to go along to see my work on the press which helped me understand the printing process in more detail.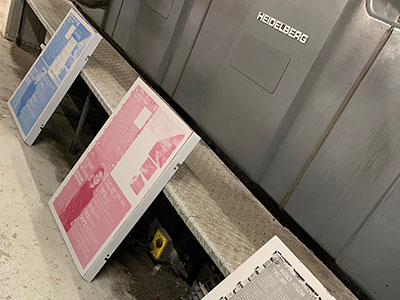 There was a real sense of achievement when the new brochures arrived at the office. I felt proud and at the same time it made me realise my capabilities, I'd managed to produce such an important piece of work and to a standard everyone in the business was pleased about.
When I look back and reflect on the whole project there is a great deal, I have learnt not only through my own means but through the help of my colleagues, through improving my skills in Adobe InDesign, understanding the printing process and effective project management. There are many lessons I can take from this and when I take on tasks like this in the future, I can apply what I've learnt to make it a quicker and smoother ride.
All in all, I have really enjoyed this project and I'm grateful that I was given the opportunity to own this. It has definitely made me want to learn more about this area of my work. I'm excited to develop my skills in Graphic Design, study more to get me where I want to be and ready for the bigger tasks and challenges ahead.
- Megan Hazlehurst, Marketing Assistant
Take a look at our new brochure
---