On Pause, for a little while
It's true, we potentially have some long, hard months ahead of us, however we are an industry built on the ever-changing needs of the consumer and a solid foundation of 'cracking on!' Read more about how our industry will overcome COVID-19.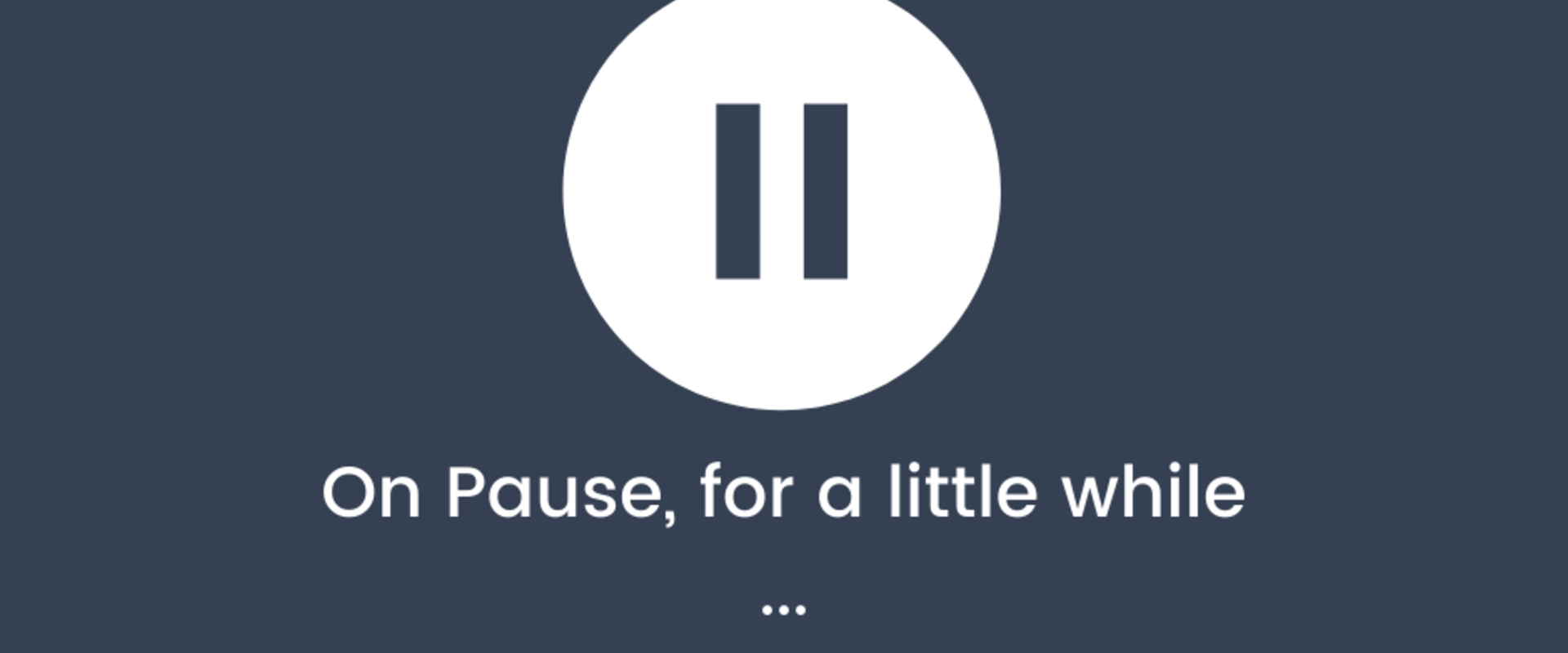 Let's just re-group; the world is not ending.
Your regulars are not gone, they are just dispersed.
It's true, we potentially have some long, hard months ahead of us, however we are an industry built on the ever-changing needs of the consumer and a solid foundation of 'cracking on!' From producing wartime potato beer to riding out the smoking ban, to navigating the economic crisis of not so long ago. Our industry has risen from the ashes before and COVID-19 will also be overcome.
Our businesses are the cornerstone of our communities, part of our routines, one of the family. We host their weddings, lend an ear for all those going through a rough patch and offer a place for celebration. It would be remiss of us not to assume we're going to be hit the hardest. When it's the community you serve, and that community is being asked to stay away from each other it delivers us a hard blow.
However, you're going to have a pub full on the other side.
The hospitality industry is doing everything it can to ensure that our own, and the wider community are put first. BrewDog announced on Wednesday that they will be using their distillery to make BrewGel, a hand sanitizer to help with the shortages. Star Pubs & Bars MD announced that they have suspended rents on their tenanted and leased sites. Joule's Brewery have halved their rent for their tap houses and introduced a return service for any beer that is out of sell by date due to Covid-19. Pret are offering 50% off to all NHS staff and Gary Neville has offered his two Manchester hotels to the NHS for their staff. This epitomises our industry, one that is hardy and in the worst of times, comes together in solidarity, for our community, to withstand the storm, together.
So, what can we, the publican, do to keep momentum going?
The government have relaxed planning permissions so that established businesses can set up take away services out of their kitchens. Every pub with a kitchen, has some facility to get a service up and running for their regulars, the vulnerable and elderly. I am presuming that due to the current government advice to avoid social situations, as a trade we currently have a lot of produce going spare and chefs twiddling their thumbs. If you have capacity, now is the time to put your chefs to good use. Get them cooking in bulk, meals that can be frozen if needed and can be delivered. If you don't have the facility for deliveries, you can always offer a pick-up service, obviously from a distance. There is always the opportunity for selling bottles, not your optics but any wine or any Coronas (topical) that are about.
There's going to be a worry around staff, letting them go when you don't want to. Its heart wrenching but a reality facing so many. If you can't afford to keep staff on, it doesn't mean you can't help them. Asda and Sainsbury's have been advertising their recruitment drive due to the number of British citizens bulk buying. This is perfect in the interim for any staff working part-time, make them aware of these schemes and let them know they have a job to come back to when pubs are on every self-isolators to do list again.
As an industry, we are used to riding the wave of uncertainty. Let's not forget that pubs and restaurants have evolved from wet only, male-orientated establishments to the family-friendly gastro pubs, destination food houses and cocktail bars we have all come to know, and love. Our customers will see us on the other side, in the meantime, do the deep clean you've been putting off, paint the bar and re-arrange everything so it's fresh and business as usual on the other side.