The Do's and Don'ts of Hosting Summer Events
You don't need me to inform you that with the Summer months approaching there is money to be made at your pub... but I'm going to anyway.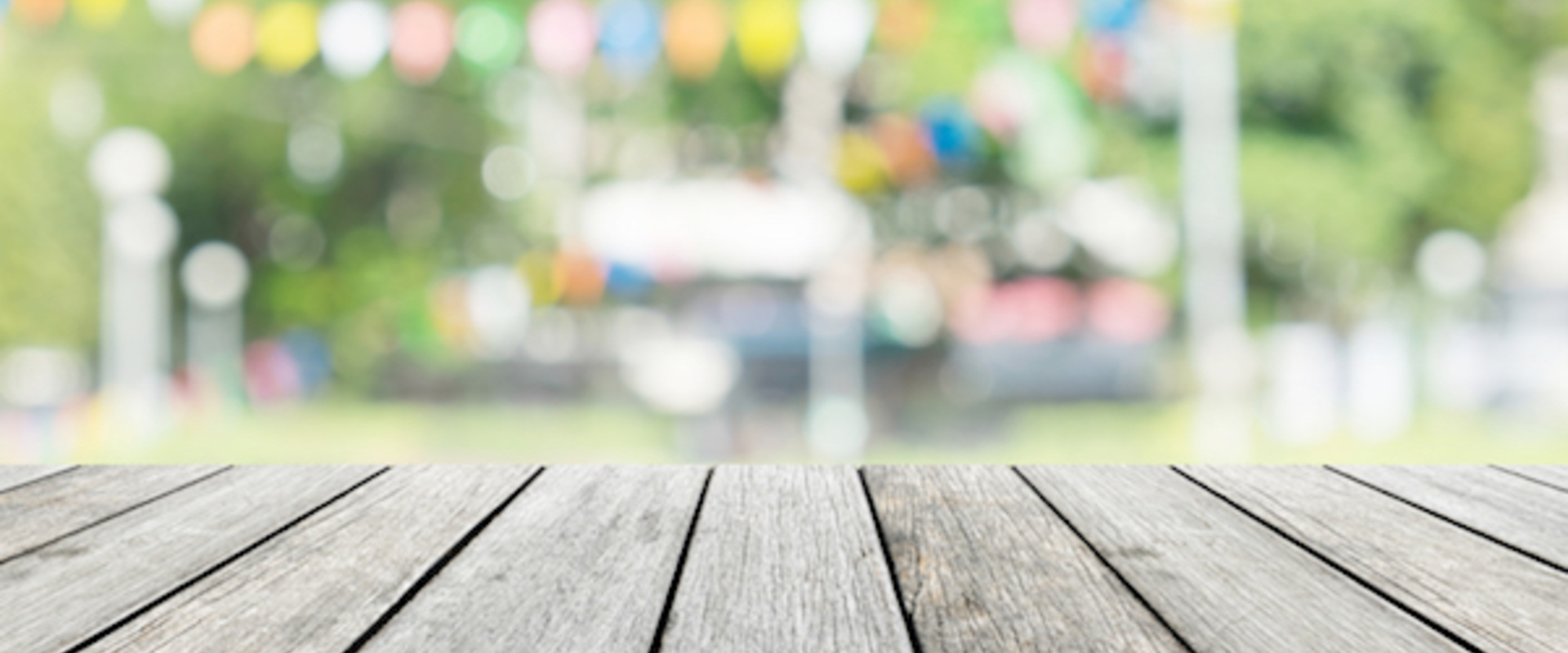 With the Summer months drawing closer, now is the time to look at what you can do to increase footfall and draw in trade, for what will hopefully be, another long hot Summer.
Whilst we can't guarantee that the weather will co-operate, we can still prepare events that will appeal to the masses. Whether you're new to the trade, or already established, hosting regular events that run throughout the year are an ideal way of increasing trade. Whilst we all appreciate Bill who comes in every night and has 3 pints of Bitter, you can't keep a business profiting off Bill alone. So here are some ideas, tips and legalities for getting your Summer events up and running.
Temporary Event Notices
Let's start with the boring bit; Licencing. If you are looking at hosting an event, then you may need to apply for a temporary event notice. This licence is needed for an event selling alcohol (obviously), late night refreshments and regulated entertainment. So essentially, a good night out. You will need to ensure that you have applied for your licence 10 working days before the event. These can be challenged by the police or environmental health if they believe it's going to undermine one or more of the licensing objectives:
Prevention of Crime and Disorder
Prevention of Public Nuisance
Public Safety
Protection of Children from Harm
If they believe that the event you are hosting will undermine any of the above, then the licensing authority will hold a hearing to see if the event will go ahead. If there are no objections to your event, then you will receive an acknowledgment notice and your event can go ahead.
Choosing an Alcohol Trend
On to your pub's main selling point; Alcohol. Like fashion has its trends, so do drinks, from prosecco, to real ale it's all had its day in the limelight. Picking up on these trends and creating an event around that is a sure way to increase trade. However, it's key to notice that its always best to do your research when hosting an event based on the recent trend. You can have a hundred flavoured gins but if you're selling them with outdated accompaniments, you're not going to create a buzz around your event. If we use gin as an example, there is no denying that there has been a spike in people's interest. From flavours, to accompaniments and even the glasses they are sold in. With all this in mind, when you're hosting a gin festival you need to ensure that you have done your research and are prepared. As believe me, there is nothing worse than smiling sweetly as Sally complains that you should have served her gin with grapefruit and not lime.
Briefing Staff and Stock Ordering
Which leads me onto my next point, whatever event you are hosting ensure your staff are aware of what is happening, their role and what accompanies Sally's gin. If your staff are prepared, your event is more likely to run smoothly. Your success will not only be judged on the takings, but word of mouth. Not increasing the numbers on the rotas is going to leave you open to criticism that could be easily avoided. Which in turn leaves Sally to go onto argue that not only had you served her drink incorrectly; but she also had to wait 20 minutes for the wrong drink, which let's face it is criticism that can be easily avoided. This then leaves disgruntled Sally to go and tell all her mates that she wouldn't recommend attending any more events hosted by you due to the poor organisation and incorrect pairing.
With the increased trade comes the increased stock orders. Stock ordering can be a nightmare during the Summer months, especially when you can't guarantee the weather is going to play ball. There are easy ways to avoid customer dissatisfaction; advise your staff on alternatives and teach them how to handle difficult customers. Not everybody understands what goes into getting real ales ready, you can't just bang another one on like a lager. If your staff know how to handle the customers' who are unaware of the process, then you can steer them towards an alternative option and hopefully avoid a complaint. With a good 90% of the population believing it's not hard to pour a pint, they do love to complain when their pint is cloudy. With a little understanding on the process, they are more likely to understand why on the last day of your beer festival you don't have the same variety of beer as the first day.
Maintaining Customer Relationships
Back to Bill, customers like Bill keep your business going through the winter months when trade has decreased due to the nation completing Dry January or Sober October. However, Bill can also be left dissatisfied in his local when it is disturbed in the Summer months by an influx of customers. Maintaining a good customer/publican relationship with your regular customer base will help to create a good atmosphere. You don't want Bill stood at the bar, kicking off because his pint has been served in a plastic glass. If all it takes is a glass to keep Bill happy and not causing a scene at the bar, then bear this in mind and save yourself the added stress.
There we have some (hopefully) helpful information on running an event at your pub. Ensure your licences are all correct, check the rotas and make sure you're stock orders include everything you will need to create a buzz around your event.
- Anastasia Asbury, Regional Recruitment Consultant